ASPHALT REPAIR
In case you missed the recent memo about driveway repair, roof repair, and concrete repair and plan to hire an asphalt repair company, it might be worth your consideration to know that asphalt leads the league in choices. It does not matter whether it is a missing shingle on your roof or an asphalt repair on your driveway. Our company, Atlantic Asphalt, has stood the test of time for decades providing services for residential homes and commercial properties.
In other words, asphalt repair is our game and we do it better than most. Atlantic Asphalt is proud to let folks know asphalt repair is our specialty. Our company is the one with the experience you need. If you have concrete repair headaches that are bothering you, maybe it is time to let the experts handle the situation. Atlantic Asphalt is ready and waiting to hear the phone ring, or you can send us a email or text for a quote.
Need an asphalt repair by a professional company with experience?
A new asphalt surface will last from six to twenty years. An asphalt repair, depending on the climate, will last about the same time.
When you make the decision to choose a driveway material that is best for you, it should depend on the climate as well as your budget.
When the time comes that you need asphalt repair or a new driveway on your property, your biggest decision will be what to put on the surface. It may depend on where you live in this country. There are several materials from which to choose but for larger asphalt repair jobs, asphalt will hold up as good or better than concrete. Plus the cost of your asphalt repair job will be cheaper.
If your driveway at home looks like somebody dropped a load of rocks on it and you are going to require a large asphalt repair from our company, consider this. Asphalt has distinctive advantages. It is generally easier to repair. In winter weather concrete can suffer irreversible damage if you use the wrong ice melting product.
What should you remember if you are in need of asphalt repair services?
Asphalt driveways need a solid foundation when it comes time to repair or replace.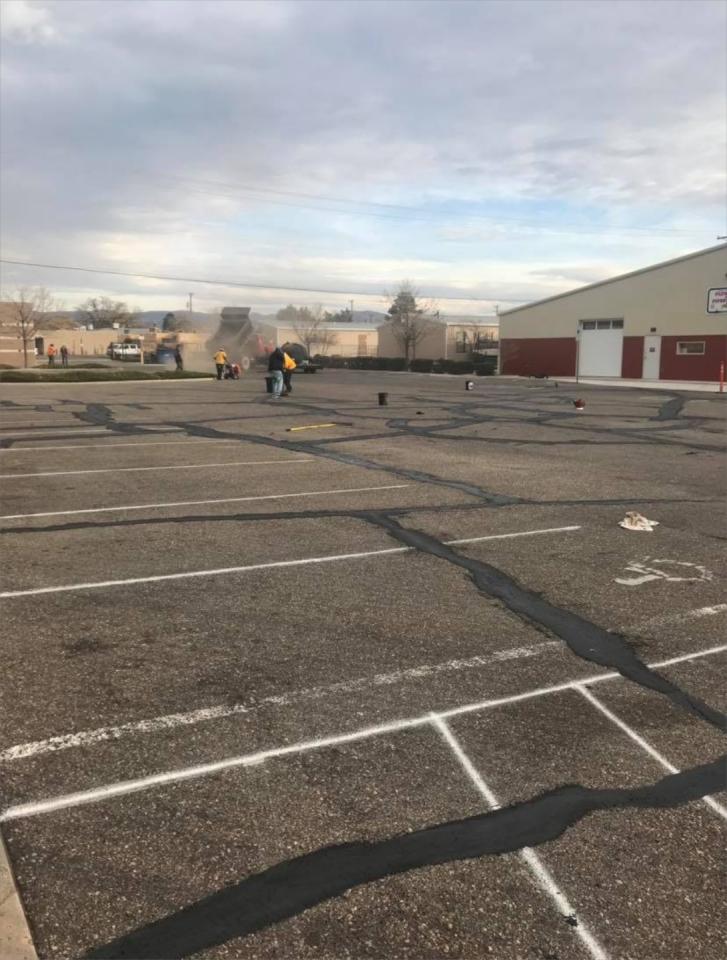 Professionals will be the first to tell you that an asphalt repair will only be as good as what is underneath.
Asphalt can handle extreme temperatures, like the heat that is found in places such as Delaware. For areas like the northeast that experience snow and extreme cold, asphalt repair is better than other materials because it flexes.
You should also remember that small cracks in asphalt can be sealed, but larger cracks may have to be removed and replaced.
Simply stated, the company you choose for an asphalt repair will depend on where you live, how much you can afford to pay, and your personal preferences. For example, costs to repair or replace an asphalt driveway will be based on a per square foot cost.
Asphalt is usually in the neighborhood of two to five dollars per square foot. A large plus for using asphalt is that you can drive on it the same day it is repairt depending on the weather where you live.
Another plus is that you can extend the life of your driveway by just keeping it clean. Contact us at Atlantic Asphalt Specialists. We are the professional problem solvers.